NGO Online
A program, project and grant management solution for NGOs
What can we do for you?
Do you find the teams in your organisation work in silos and there is no standardised approach to project, grant or disaster management
Do you have difficulties with documents and information scattered across different locations?
Do you wish there was a way to quickly collate information for reporting or dig into data to know how your projects are progressing?
Do you find it time-consuming to find information about your organisation's full portfolio and wish you could see a summary?
We can help.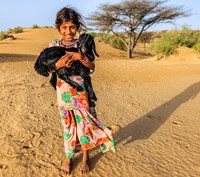 Cases
We believe that there is no better way for a company to show how good it is than via references.
What is NGO Online?
NGO Online is a cloud-based program, project and grant management IT solution specifically designed for international humanitarian and development NGOs. Powerful enough to meet your information management needs but lightweight enough to use in low-bandwidth areas, NGO Online supports everything from grant management through to operations in the field.
What is NGO Online?
NGO Online is a program, project and grant management solution designed specifically for NGOs.
Watch a quick introduction to NGO Online to see some of the ways the system could help streamline and provide visibility to your work.

Take a brief tour of some of NGO Online's project management functionality, including the project cycle workflow and risk log.

Designed specifically for NGOs
Developed with established NGOs to ensure functions are relevant, tried and tested.
Project and program management
Manage projects and programs with easy access to project cycles, tools and templates.

Grant and donor management
Manage applications, donors, grants, reporting and budgets all in one place.

Document
management
Access, edit and collaborate with ease with template libraries, version control and more.

Monitoring
and reporting
Use logframes, risk management and decision logs for effective monitoring and reporting.

Work offline and at low bandwidth
Work from anywhere in the world thanks to a light-weight design and offline capabilities.

Integrate with existing systems
Integrate with existing ERP and HR systems for greater visibility and access.
Configured to your organisation
Customise to suit your organisation's workflows, terminology, templates and more.

Intuitive and user-friendly interface
Navigate, analyse and search with ease with our intuitive and user-friendly interface.
Who We Work With
Precio Fishbone has been working with international humanitarian and development NGOs to develop customised solutions since 2003. With over a dozen NGOs from around the world using NGO Online, we are proud to have developed a system that helps non-profit organisations achieve their mission.
Global Green
Growth Institute
ICAP at
Columbia University
Individuell Människohjälp (IM)
Swedish Ministry for Foreign Affairs
Scottish Catholic
International Aid Fund
Solution
A fully customisable program, project and grant management IT solution designed specifically for international humanitarian and development NGOs.

Fully customisable solution
Can be integrated with existing systems
Full suite of NGO Online functionality
Contact us
Want to know more about how we can help you? Fill out the form and we will contact you.